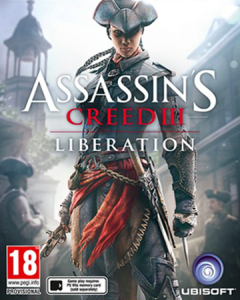 Ubisoft has announced two new Assassin's Creed games. Assassins Creed Liberation HD, The game is obviously a remake of the previous game Assassin's Creed Liberation for PS Vita and for consoles, Additionally, The other title is Assassin's Creed Pirates for mobile devices.
According to Ubisoft, Assassin's Creed Liberation HD offers "a complete graphical overhaul, Re- mastered music and sound effects, a revamped game play experience, and new missions that dive deeper into Aveline's story."
Assassin's Creed Liberation HD will have the same story as the PS Vita version as well as PlayStation 3, Xbox 360 and PC as a digital game in 2014.