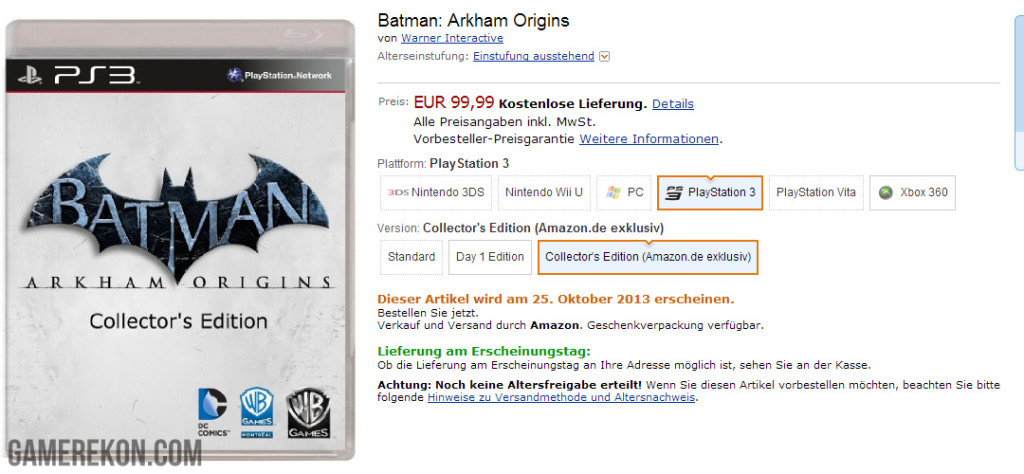 A while back, a Collector's Edition of Batman Arkham Origins is listed at Amazon.debut as of yet no content details were available. Now a promotional picture has been leaked showing what could be included in the collector's edition.
The Following content comes all wrapped up in a holographic Collector's Box:
– Unique 3D Metal Pack
– The art of Batman: Arkham Origins Book
– 23 cm (~ 9″) tall figurine featuring Batman & Joker
– 2 Exclusive DLC's
– additional costumes for Batman
– Deathstroke character for challenge mode
99 Euros (132 USD) which is pretty descent price, if its going to be Highly-Detailed besides you get In-Game downloadable content as well.