Batman Fans, "Here we Go!" [Joker's Accent] Batman series gets a whole new addition with this Great collector's edition for Batman Arkham Origins that comes with the great figurine of Batman holding up Joker.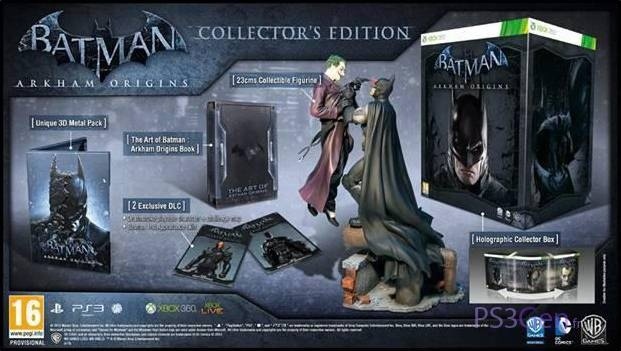 So here's the insight on content:-
-23cm Figurine Statue of Joker and Batman
-Holographic Collector Box
-Unique 3D Metal Pack
-The Art of Batman: Arkham Origins Book
-Exclusive DLC content
The only reason I am getting it is NONE, I don't have a reason because I am getting a 23cm figure with a Batman game..Do I really need a Reason? Of course not.
It is going to be available for Xbox 360 and PlayStation 3 set for 25th October this year.
Follow us on Twitter for more updates @GameRekon