Skateboard, rollerblades fun to ride make a smile on your face, a joy in your heart. These all are true but What about balancing? Yes, it does requires some practice to get at master level but I suggest you stop doing that since the real fun has just arrived.
I present to you the new Skateboard which is called "ONE WHEEL" the first self-balancing electric skateboard. How does it work? The answer to this question is really simple the board contain one motor one lithium battery and motion technology from the smart phone. Do I need the skill of skating? No, you don't it's really simple to balance yourself you don't even need hand control, to move you just need to lean .
Don't be afraid to ride it with an aggressive nature whether that crazy metal music is running on your iPod, create your own tricks and pick names for them, also not to forget that the tire that is placed in centre of the board gives you a comfortable ride, that you won't even sense asphalt cracks anymore, Yes that comfortable. Interested already? here's what you can do, check and place your order of one wheel on Rideonewheel.com well go to rideonewheel.com before you are too late since if you order this unique piece of skating board now, you will most likely receive it by the end of this year due to the number of production which is limited to 100 piece per week and let's not forget that it gets sold out quite quickly! numbers? One wheel costs 560 AED ($1500 USD) including an one year warranty.
---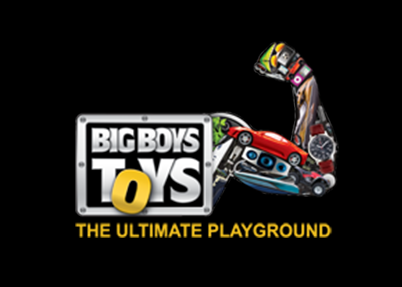 Big Boys Toys is the region's premier lifestyle event, featuring the greatest, fastest, sleekest, most unique and luxurious products from an amazing lineup of the world's most renowned manufacturers of luxury lifestyle products.
A show of superlatives and a platform for spectacular product launches, witness the coming together of never before seen products from around the world! It is the ultimate playground for everyone as you not only see but experience the most advanced innovations with exciting features and interactive entertainment.
---