Let me ask you a question, Would you take a ride under water? If you do, grab your gear we are about to take a deep adventure under water. Yes, those gigantic submarines but can you get one? you may think "OH! submarines we have it seen before". those gigantic submarines but can you get one? No you can't for facts that we all know but now, facts are about to change.
Well salute to Triton Company now you can buy your own submarine yup it's true. Triton Company designed 11 model submarines, it's not on mass production the reason is that if you want one you have to order the model you are interested in.
One of the models that got its place in market is 1000/3 LP. This model can carry 3 person and have the ability to dive 1000 ft. (305 m) and move any direction by the help of two main thrusters and two Vertrans Thrusters via joystick which is easy to control. Now we get the part of information, no worry's you have a touch screen navigation that gives you information such as Life Support which entails the following; oxygen, carbon dioxide, hydrogen, refrigerant, temperature, humidity, cabin pressure, and all fluid system pressures; other general features are depth, water alarms, pitch, roll, heading, altitude, position (lat/long), vertical speed and velocity. Electrical: voltage, amperage, amp hour capacity (fuel gauge), ground fault condition Operation endurance is 12 hours same as the oxygen tank, how 12 hours well this model contain two big batteries that supplies the electrical needs of user.
The submarines are also available with optional LED lights to lighten up your underwater surroundings. Although everything listed abode sound's magnificent but your account should have approximately $3.45 million USD.!
---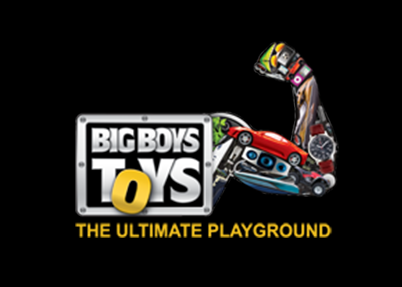 Big Boys Toys is the region's premier lifestyle event, featuring the greatest, fastest, sleekest, most unique and luxurious products from an amazing lineup of the world's most renowned manufacturers of luxury lifestyle products.
A show of superlatives and a platform for spectacular product launches, witness the coming together of never before seen products from around the world! It is the ultimate playground for everyone as you not only see but experience the most advanced innovations with exciting features and interactive entertainment.
---
 Stay Connected. Like us on Facebook!