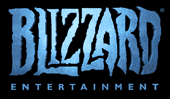 8th BlizzCon takes place at November 7th and November 8th at Anaheim Convention Centre situated in Southern California.  BlizzCon has invited Terrans, Alliance, Nephalem and Horde from Multiverse. Including Warcraft. Starcraft & Diablo!
Official Words
"BlizzCon is always the biggest highlight of the year for us, "said Mike Morhaime, CEO and Co-Founder of Blizzard Entertainment. "WithHearthstone and Reaper of Souls recently launched and Heroes of the storm and Warlords of Draenor gearing up for beta, 2014 is already shaping up to be an epic year for Blizzard gamers. We can't wait to celebrate and share what we've been working on with everyone this November."
Highlight of the event
Hands-on play time with the latest versions of Blizzard Entertainment games
Global finals for Blizzard eSports, including the StarCraft® II World Championship Series Global Finals
In-depth discussion panels with Blizzard game developers and artists
Competitive and casual tournaments for players to showcase their talents
Community contests with great prizes
Commemorative merchandise based on Blizzard Entertainment's game universes
More activities and attractions to be announced
Ticket Information
Tickets are priced each at 199 USD (Plus Taxes & Fees) will be available for purchase from Eventbrite via their website (Click here) in two separate batches. 1st Batch goes on sale at 7pm (Pacific time) on May 7th, and 2nd Batch goes on sale at 10am(Pacific Time) on May 10th.
BlizzCon for Good
Tickets to the BlizzCon Benefit Dinner, which include admission to BlizzCon, will be priced at $750 USD (plus applicable taxes and fees) each, with proceeds going to Children's Hospital of Orange County to support their Feeding Therapy Program. Taking place the evening of November 6, this exclusive event offers guests an opportunity to eat and drink, and geek out with developers, artists, and other folks from Blizzard before the show—all for a great cause. Approximately 200 tickets to the benefit dinner will be available for purchase beginning 7 pm (Pacific time) on May 14th.