Activision has finally officially announced Call of Duty: Black Ops 2's next DLC, and it's called "Uprising"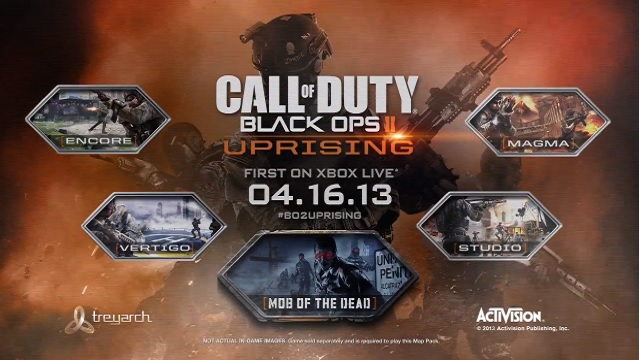 The DLC will be available on Xbox Live from April 16, 2013 and includes the maps Magma, Encore, Vertigo, and Studio. As well as these it also contains a new Zombie map called Mob of the Dead. The map takes place in Alcatraz and features Hollywood talent Ray Liotta, Chazz Palminteri, Joey Pantoliano, and Michael Madsen.
As of now, PlayStation 3 and PC players can expect the content about one month later which has been upsetting for now but meanwhile Xbox users will be Enjoying the DLC a month earlier.
Check out the trailer down below