at Games13, we tried Forza Motorsports for 5 Minutes at Xbox Booth on Microsoft's all new next generation console "Xbox One"..We chose Ferrari F12 Berlinetta and in second run we took Britain's finest Hypercar "McLaren P1", both ran on Mazda Laguna Seca circuit.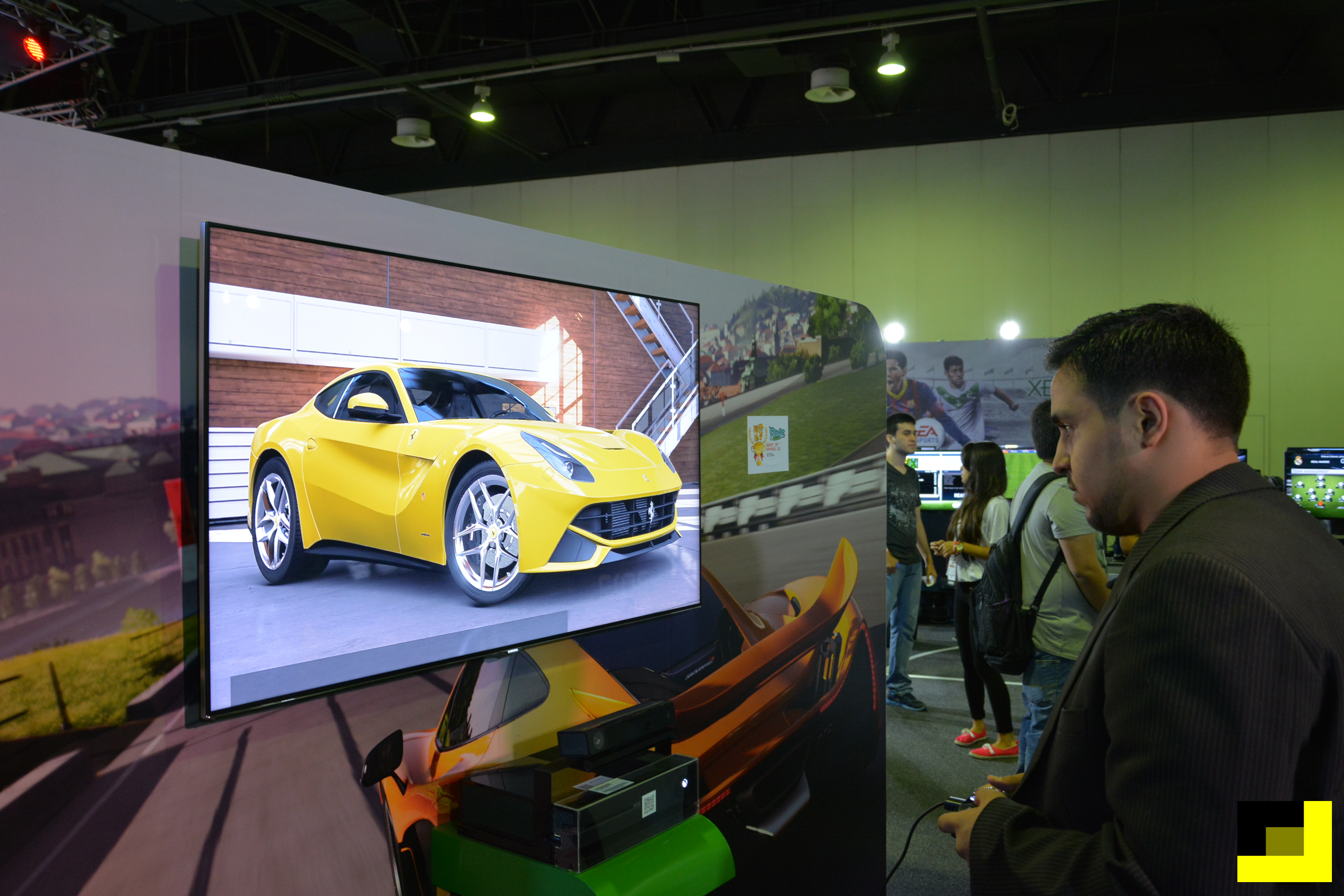 First Impressions of Forza 5 Motorsports
At First Sight, It was pure adrenaline..Visitors playing Forza 5 Motorsports and then when the Xbox One controller came in my hands, First of..I was quite annoyed by the weight, trigger vibrations and bit loose joysticks on it. As usual, I play Forza on full difficulty ( ABS, TCS, Suggested Line's are off and Steering is on Simulation) this is the setup, I chose on F12 at laguna seca.
At First Try, I found it way different when it came to braking and steering not the controls obviously. Control switches were almost the same including clutch + gear up and gear down, but when you try to steer and brake..even the car with full handling over steers.
However Like the Forza 4 and Forza 3 on Xbox 360, when you select the car and the game showcases the car by zooming in on headlights and insignia of car manufacturer, pixels appear all over. it looks like, it is what it was.
Graphics of  Hood, Cockpit and Bumper view are High-End on the other hand is pretty much neat thanks to next-generation power of Xbox One, I am hoping a lot from Forza 5 Motorsports release. If it doesn't offer a lot, as usual like fewer cars to drive then the game ends up with tons of DLCs till the successor to current game gets released.
Environment gets natural feel to it although it is more vivid and has bit more depth then current gen Forza, Sound Effects of Car and Surroundings are better compare to previous forza's. also not to forget, While driving the car..You have whole feel to it including the sunlight and natural environment helping the overall simulation to provide much more authentic experience to gamers.