At Games14, we witnessed a huge queue of Anticipated COD lovers who ran like a hound of fans as soon as the show started earlier noon! the best part what we got to see was the Xbox One Call of Duty: Advanced Warfare Limited Edition, which comes with sick exterior similar to the Xbox 360 Slim COD: Modern Warfare 3 Limited Edition, my main concern was "I did not get my Xbox One, yet" and this is an wonderful limited edition console to get started with.. who wouldn't love having sick matte grey call of duty themed Xbox on their aisle..
Now with that being said, this console just doesn't look good from the exterior but from performance wise as well since it comes packed with 1 terabyte (1TB) hard-disk drive apart from that, you receive Downloadable code of Call of Duty: Advanced Warfare game, in-game bonus content, early access to day zero edition along with double xp. this particular edition does not come with Kinect 2.0, it will be priced at 499 USD (1832 AED), what I really want to be included in this bundle was a custom advanced warfare themed kinect 2.0  but I guess, we're not that lucky enough on that one.
Here are the pictures below: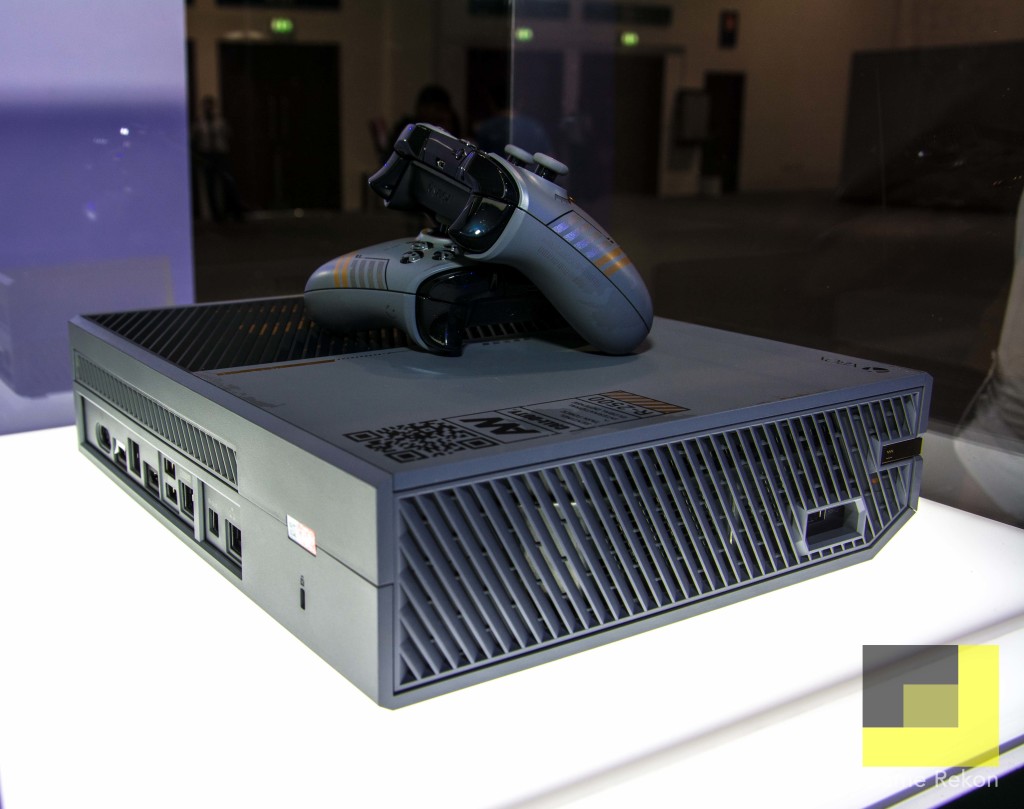 ---

The Gaming Alliance Middle East in "alliance" with Microsoft Xbox Gulf, Sony Middle East and Africa FZE – PlayStation Division, Pluto Games and Red Entertainment Distribution, has officially announced that the Seventh edition of the annual 3 day event taking place on 11th, 12th, and 13th September of 2014 at Dubai World Trade Centre, UAE.
Like us on Facebook! | To Follow-up with Games14 Coverage [Click here]