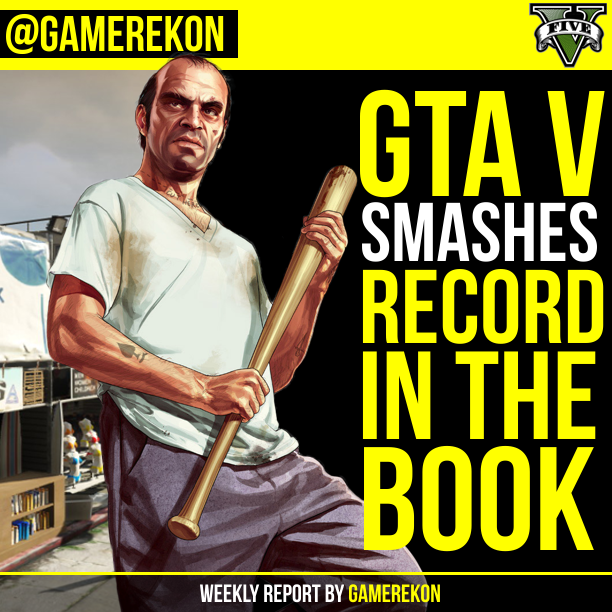 The blockbuster GTA 5 has proved that more than just an impressive game, it broke all records in the book. All previous anticipation was evident during the games first release date with copies being sold up till today.
GTA 5 has sold over $1 billion during its first 3 day release. Cowen & Company investors have stated that the game has already sold at least 15 million units.
The game has exceeded analysts and probably Rockstar Game's expectations after its first day obliteration.
Last week, GTA 5 smashed all charts with a bullet stealing the previous record-holder for the hottest game, Call of Duty: Black ops 2. Black ops 2 sold its $1 billion after 15 days from its release-day looking nothing like its new dominator.  
Grand Theft Auto franchises include the usual intense theme of violence, blood, nudity, mature language, and drugs and alcohol, and GTA 5 includes an extra part of torturing a prisoner. However that did not stop dedicated fans of even kids from dusting the shelves off.
It is to believed that GTA 5 will be going to the New York Film Festival on September 29. Rockstar games will be discussing the story and later on a live concert will be held with all GTA 5's soundtracks at the festival.
This could well be the biggest breakthrough in gaming history.