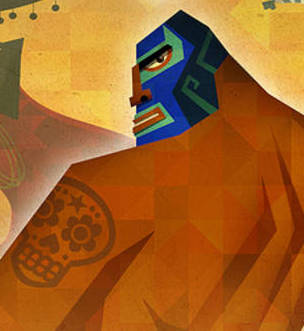 Guacamelee is coming to steam! Other players around the world that doesn't have a Sony device can finally play this masterpiece! It will be available on Thursday, August 8th, and will cost $14.99 (55 Aed, £11.99 and €13.99), Plus there will be some extras.
Guacamelee Gold Edition will of course come with the two latest DLC's which are , the Costume Pack and The Devil's Playground. It will of course come with steam's functionality, which including Steam Trading Cards, Achievements, leader boards, cloud saving, etc.
Also if you purchase Guacamelee! Gold Edition in the first week on Steam, you'll get Drink Box Studios' previous game, Tales From Space: Mutant Blobs Attack, completely free of charge.