Konami Digital Entertainment announced Pro Evolution Soccer 2014's In-Game New features and Authenticity. PES 2014 will also be running on Kojima san's New Engine called "Fox", Its New engine will make the Series's Forthcoming game more Comprehensive and more Advanced. PES 2014 will be available on PlayStation 3, Xbox 360 yet, not confirmed for Next-Generation Consoles.
Konami's PES 2014 New Key Features are :-
TrueBall Tech 

"This is the First time in football simulation, PES 2014 centres everything on the ball"
"First touch and sublime control are what set certain players apart from others. The ability to not only read a pass, but to be one step ahead and to know what is needed to gain yards on an encroaching defender. True Ball Tech allows the player to trap or knock on a pass using the analogue stick with detailed barycentric physics determining the weight shift of the player and the height and speed of the pass, as to how the player's body will automatically shape to receive it Also the player has total control in determining how their body is angled to receive a pass"
Motion Animation Stability System "The physical combat between players is a vital part of any match.."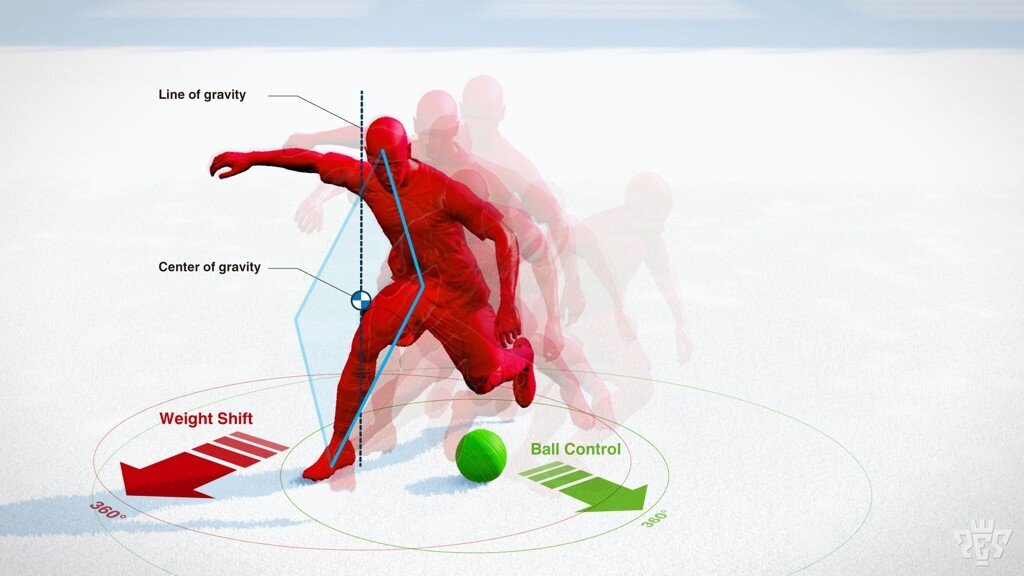 "The new M.A.S.S. component simulates the bodily contact between multiple players within bespoke animations that segue seamlessly into each other. Rather than a series of preset animations that occur under specific circumstances, M.A.S.S. acts instantly to any situation, with the reaction of a fouled player entirely dependent on the direction and force with which they are tackled. Dependent on factors such as their size and power, players will stumble but instantly recover if clipped, barge others off the ball, and use their stature to block players from possession. Similarly, PES 2014 now has more styles of tackle, as opposed to basic foot in or sliding types"
Tackling also becomes more integral to PES 2014's quest for realism, with clashes of players utilizing the TrueBall physics to ensure the ball reacts as it would in a real game. As players fight for a 50-50 ball, their result challenge will see the ball bobbling into space, or emerging  at the feet of the triumphant player.
Heart

"It isn't a technical thing"
Defining what makes football so engrossing is difficult. "Matches can be imposing for visiting teams, as home support barracks the opposition, and acts as the infamous 'twelfth man' by cheering their side on. PES 2014's 'Heart aims to recreate the effects of team support, both on an individual player basis and across the entire team.
Mind Game "

Where everything is All-Set

"
Each player in the game now employs mental attributes in addition to playing styles and skills, and can be adversely affected when having a poor game. However, if an individual is not playing well, his team mates can rally round and will work to support him. Similarly, one moment of individual brilliance can produce a galvanizing effect on team mates. The cauldron effect of a vibrant stadium will showcase the mood of the fans, with all-new sound effects combining with stunning AI systems to create a palpable match day atmosphere.
Player ID "Nothing can get Better than this!"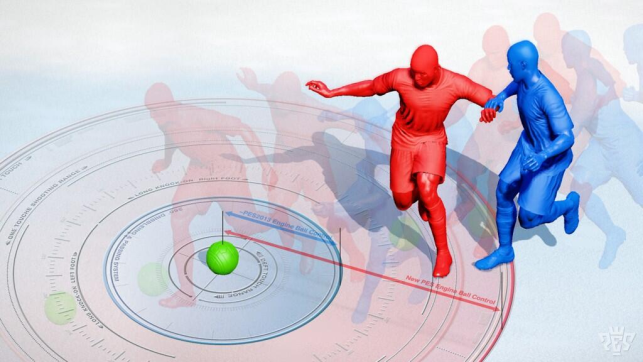 PES 2013 set a new bar for realism, with its inclusion of the Player ID system. For the first time, players could instantly recognize a player by their faithfully recreated running and play styles. The way a player ran, moved and spread the ball about would be identical to that of their real-life counterpart, and PES 2013 featured 50 players that utilized the system.
that number will be greatly expanded, with twice as many stars featuring bespoke animations and AI, while the system has also been rolled out to cover entire teams and to replicate the basic playing ethos and technical styles of the world's greatest teams.
Team Play "I am Team Player and I will Prove it!"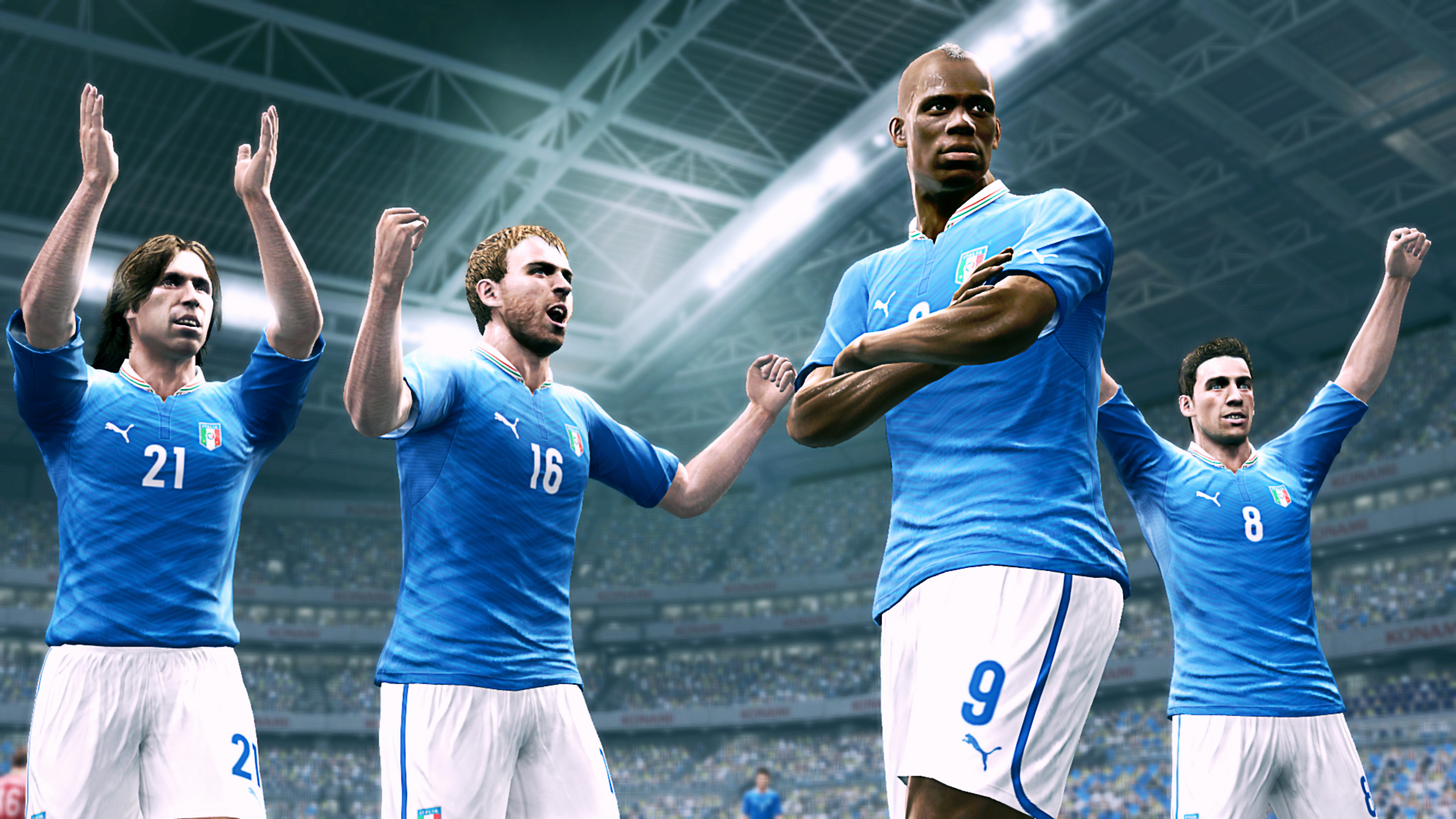 Via the new game's innovative Combination Play users can set up a variety of different tactics in key areas of the pitch using three or more players. These players will make very different off-the-ball runs to exploit holes in the defense or midfield, using the flanks, curved runs, or overlapping play to make themselves available. These moves can be preset to key areas of the field, allowing users to exploit defensive weaknesses beforehand.
The Core "PES Productions have undertaken several years of consultation with PES and football fans to reproduce key elements of the series and implement a wide range of additional improvements"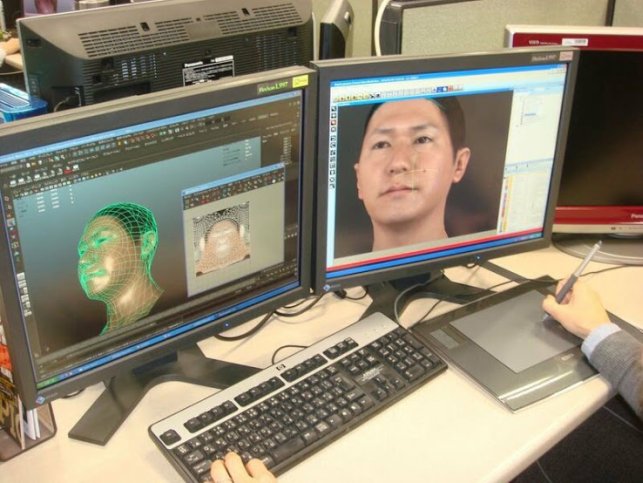 Visually, the game will benefit from an incredible level of acuity, from the weave of the kits, through to facial movement, and a new animation process that offers slick segues from one move to the next, with no pauses or restrictions on control. Stadia will be faithful to real-life, with the entrances to the pitches recreated, crowds that move during the course of the game The new system also allows for a new light-mapping effect, adding a natural look to the proceedings. The flow of a match has also been improved, with tactical decisions made on the fly, and the removal of cut scenes after specific events.
Free kicks and penalties have also been radically changed. Control over free kicks has been expanded with decoy runs added and short passes now unrestricted. To counter, players can now move the position of their keeper for the kick, while the wall will react to the kick instinctively to block or deflect the ball.
Penalties now use a target guide that is changed according to the kicker's ability and where they intend to place the ball. The goal keeper can now opt to move ahead of the kick, sensing when the penalty taker is not particularly strong.
Verdict "Stop Criticizing!"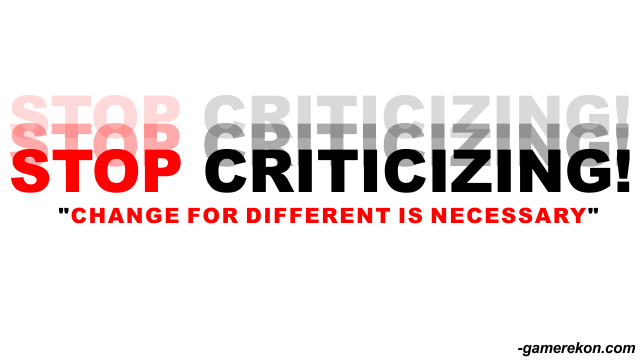 As you all know, I am one of those unbiased gamers  in the region but what I find this Middle-eastern community is Biased and Many have been criticizing the Game from the beginning and shouting FIFA, FIFA! But it does not make any different then Call of Duty vs Battlefield or Xbox One vs PlayStation 4. Every Gamer has its Aspect and Respect towards their choice, But Criticizing something that you dislike does not make you the Best, If you are One of those who always Criticize; Then I am sorry to say but that is Totally Unprofessional and Again, Does not make you the Best!
Giving a shot at something is different and If you can't handle something that is Tough or Hard, You should invest time in being a Pro not Criticize. As I mentioned Earlier about Call of Duty and Battlefield, Fun and Authenticity has its own place in the Industry. Back in the Days we had Counter-Strike and ARMA. Now Authentic Games are often harder then the Games that are not simulator or based on Entertaining Story Line.
To make Middle-Eastern Video Game Industry Better, Please Stop Criticizing specifics! We need to make this Region Grow in the Gaming Industry! This Industry has got Great Talents, Financial support and the only thing that is missing is "Absolute Community Support" In near future, We will try to explain the Middle-Eastern Critiques in our Editorial Special.