Music Invaders Developed by Starsheep Interactive is Musical Shoot em'up, which is similar to One of most influential Games in Video Game History "Space Invaders" but with your choice of background music which will change the movement of Invaders according to Music with 3D Sound effect.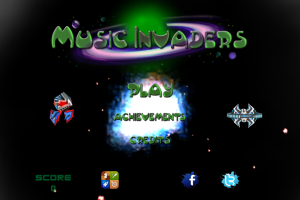 How are the Graphics?
Impressive graphics for this Musical Shoot em'up which offers High Quality Graphics, The Invaders and Background has Good Detailing.
Spaceship and Invaders has set of good Colorful HD Graphics which again is cool part.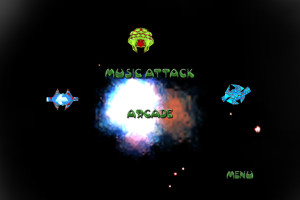 What are the Features?
Different Game Modes
Music Invaders has Two Game Mode which are Music Attack and Arcade. In Music Attack you can Choose your own Track that is saved in your Music List (Ex: Jay-Z 99 Problems) and you can shoot Invaders from Spaceship, Invaders movement depends on Music that you choose. In Arcade Mode You can choose Different levels, which is always good for More fun.
Use your own Music
You choose your own Music and invaders Accurately move on to that with Good processing time.which is main feature of this game, which can be easily noticed from the title of this Game. However, you can choose your own Music(Saved in Music) in Music Attack mode.
Controls
We have tried this Game in iPhone 4S with 1.02 Update which offers more stability to motion controlling. which moves the spaceship and has Virtual button on left and right to shoot.
Levels and Unlockables
Has Different Levels with Improvements within every update, harder by levels and more unlockables like Four Different Spaceships, 25 Sort of Weapons and of course the 15 different enemies with 5 different Boss!
Best Feature compare to all other same genre Game's is they keep Improving and Evolving every day within new Update or New Patch one like Version 1.02.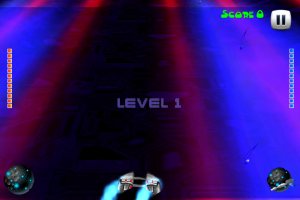 What can be improved?
An optional Virtual D-Pad would be good option in addition of just Motion sensor movements and Response of Shooting can be Improved as well, which will definitely be fixed in coming updates.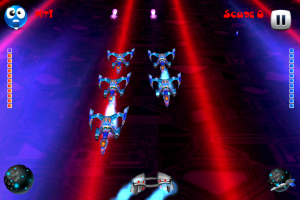 Where is it Available?
Available on Apple Mac / App Store but yet has to come for Android Store. On Apple App store it is available as "Music Invaders" for $2.99 USD (10 AED) with size of 46.7 MB.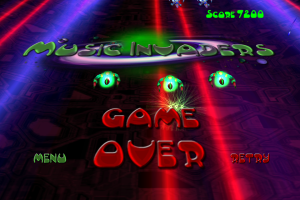 Our Verdict
Music Invaders is just like Retro Generation brought Back!
We rate it 8.5 out of 10.0 is what we give to this game. Every Retro gamer should give it a chance and enjoy the feel that moved from Atari Flashbacks to iPhone in HD! with different Feel. Music Invaders give you feel of being a Retro Gamer with New style. Everything about this game is Cool!