When two supreme powers collide, death is eminent, ashes cover the ground, and a victor of the battle will be called. But it's strength and determination that wins the war.
"War makes thieves and peace hangs them"
A lot of first-person shooter game campaigns start out with the usual military campsite/ hostage situation or you talking to a commander of some sort; Call of Duty Ghosts however begins with a rather different scenario that leaves you hooked right from the beginning.
The Story
The game starts with a family talk between a father and a son about the origins of the Ghosts. The talk doesn't last very long as the floor starts shaking. What you might think is an earthquake turns out to be a downright shower of meteor explosions. The entire neighborhood is in turmoil and you're running for your life. Meanwhile, you are now hovering in a gravity suit, in space. You get a glimpse of a machine called the Odin purging a hole into the Earth and are ordered to defuse it. Now you are playing with Logan back on Earth, running for you life with your brother Hesh as the near apocalypse engulfs the world around you.
The introduction scene leaves you in awe and thrilled for whats coming next. The game is about survival, trust, struggle, and even revenge. It is action-packed; a mass weapon of destruction that can obliterate the entire Earth is what you're dealing with in CoD Ghosts. You are needed to stop this weapon at any cost. You play in various settings from a post-apocalyptic Las Vegas to underwater to ice blizzards.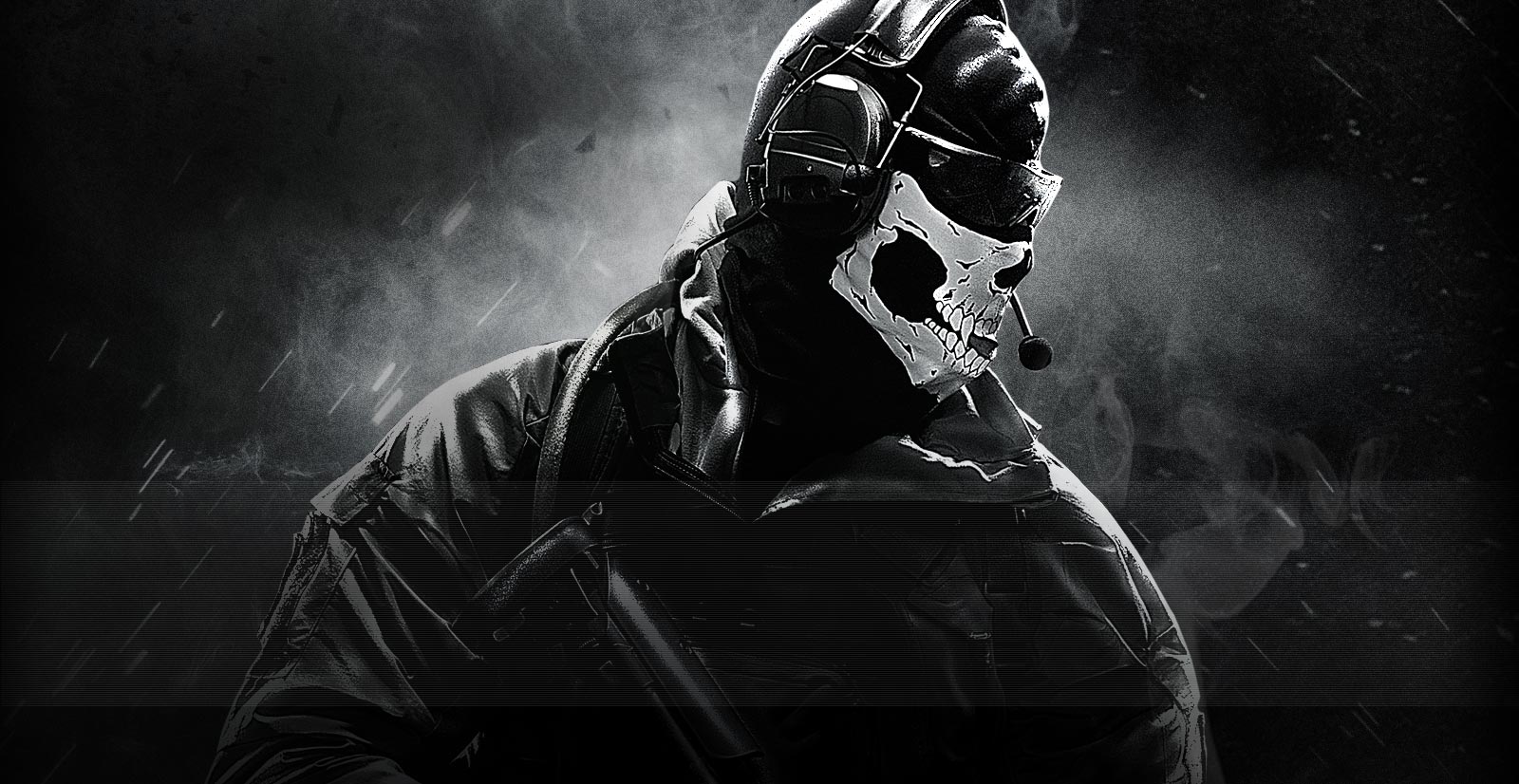 Authenticity and Graphical Presentation
The story explores what me may see nowadays as the superior taking advantage of anything they can get their hands on. The Federation is the mighty power that seeks to destroy everything standing in its way. War breaks out resulting in multiple casualties and ruins. This kind of theme can be seen in other games. Ghosts takes this theme and transforms it into a more realistic version relating it to family, solidarity, and even retribution.
Graphics in this game are more or else similar to previous Call of Duty installments. The setting features post-apocalyptic scenery where the picture is very much realistic. The colorful soldier uniforms, explosions, toppled buildings and rippling water express very detailed characteristics that are quite lifelike. The atmosphere of most maps however is very gray and foggy making it harder for the player to see certain objects or opponents.
Even though they have tried to improve, there are some issues with the graphical presentation of Call of Duty: Ghosts similar to Call of Duty's last game "Black Ops: II". The character voice does not synchronize with the character's face. In multiplayer, the head sometimes gets distorted after you are killed. The game contains some bugs and glitches. It seems to be no less than a Call of Duty game when it comes to improvements and few tweaks.
Although I can smell "Call of Duty: Black Ops 2" in various parts of COD: Ghosts, there are improvements in the overall feel of the game when it comes to the environment, which of course plays a major role in making the fictional war atmosphere much more realistic.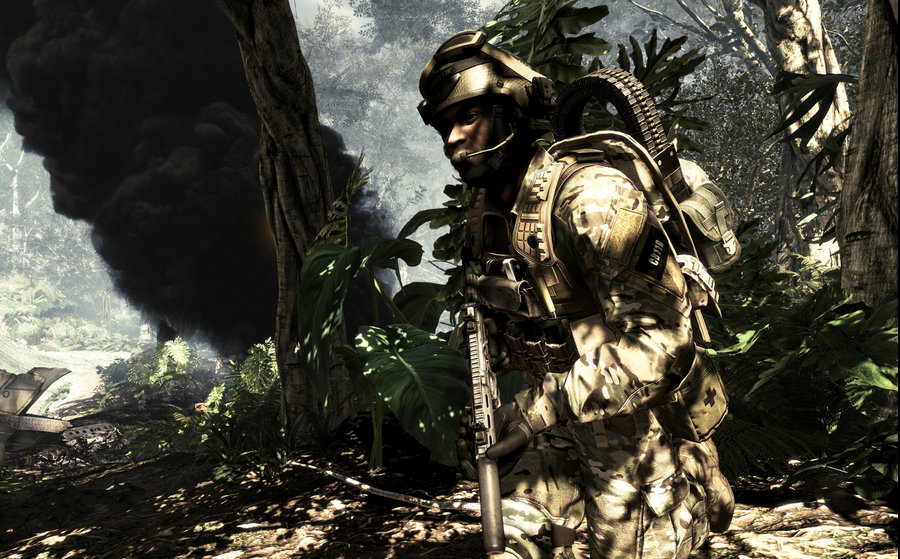 Multiplayer
Multiplayer mode is very similar to previous modes in the series with many additional tweaks. Ghosts comes with 14 different maps Prison Break, Octane, Strike Zone, Flooded, Freight, Chasm, Tremor, Whiteout, Stormfront, Siege, Warhawk, Sovereign, Overlord, Stonehaven and a Pre-Order Bonus DLC map Free Fall.
The maps are very dynamic and feature interaction with the environment such as earthquakes, falling logs and many other events during gameplay. The context of the maps include various settings, much larger space, and a lot of hiding places than previous game installations. The map can even change into a different setting depending on the gameplay. Additional score streaks and new weapons have also been added.
Players unlock weapons, grenades, attachments and perks by earning tokens. You receive tokens by completing objectives and earning xp in online games.
Online Gaming | Extinction
Call of Duty: Ghosts added a new game mode to online gaming called Extinction. Up to four players compete against an alien race in a post-apocalyptic world. Your goal is to destroy alien Hives and complete challenges and unlock different abilities as you level up. The game relies a lot on teamwork to face this deadly alien race
Players earn money by killing aliens, destroying the Hives, and even searching in search piles. You need the money to purchase guns during gameplay, and upgrade your abilities in the pre-game menu.
Extinction is similar to zombies, however; it is less engaging when it comes to fighting the aliens although it is challenging when it comes to running for your life with 10 of them behind you. Extinction's map is very standard with some post-apocalyptic properties, but very repetitive. Gun usage is not as user friendly as the other game modes. Extinction is fun to play but not the kind that doesn't let you put down your controller.
Create Your Own Soldier
Call of Duty: Ghosts introduces a new feature that replaced the "Create a Class" option in the previous games that allowed you to change load out and various personalized attachments for your guns. Create a Soldier allows you to create your own soldier and even form a squad. You choose the head, uniform, head-gear and equipment and unlock various ones by completing certain objectives. You can also create for the first time  "a female soldier" for all the girl gamers out there.
There are over 20,000 different combinations for your soldier. Unlocking all your characters and leveling them up to prestige levels will help you out in the new squad mode where you can take all your characters to the multiplayer maps and watch your whole squad fight together.
Verdict and Rating Below