Konami's Pro Evolution Soccer 2015, is available on PlayStation 3, PlayStation 4, Xbox 360, Xbox One and PC. As well as current gen consoles and the game is already in stores! it looks better then ever, in they're recent years FIFA has overtaken PES, but this year they are back to their old form, a simple and solid game which PES is, the graphics of the players look absolutely astonishing! The details in the players faces hair, as well as they're fast with fluid gameplay and they have recently added new game modes such as Master league and "Become a legend"
How does the Game look?
As I said previously that they are astonishing. we love the picture quality shadow, lighting, the character physics! Imagine watching a Football game where you can control the players or as Americans would call it a soccer game, the characters are much more detailed than previous PES Installments! well the pitch does not look as realistic as we expected, they could have improved much more in key areas such as the pitch & the players where it could look more natural, as graphics and the sound effects are the key segments in this game.
Is the gameplay rich and challenging?
The gameplay is out of this world! the game feels much more realistic than recent years! the lighting of the pitches is on spot! it feels like the players can move around more, react to the ball much faster, very responsive to running as well as sprinting yet authentic., the way the passes are put in by the players are worth mentioning! the finishing by the strikers, Its just a slick style of play. they build up all the momentum that too quite emotionally! the fast one touch passing, dribbling, containing the ball in defending situations! this is all on spot! the players reactions if they get carded all of this is just astonishing! the sound of the ball being passed is authentic. the reactions of the commentators in multiple languages, they react just as this was real life, quite authentic as one would call it. The goal-side photographers & team supporters, look much more realistic in this instalment of PES, it seems as Konami has improved PES a lot and when the clock is ticking, The game is in its dying minutes the A.I's give it their all to at least get a goal which of course depends on their emotional strength, you can switch it off in pause menu if you can't handle too much realism! the ai's pressurize the users.
UEFA champions league the champions league feature goes from the group stages to the last 16, which means you have to play a quarter final, semi-final & final , its called the uefa champions league tournament because pes are associated with uefa.
Master league is basically a career mode, in which wear you have to select a squad from the tons of teams in PES. Play a long tough league if you pick a team from the Barclays premier league such as Hull city, you can't expect signing A plus players such as Suarez or Ibrahimovic as you don't have a lot to spend instead you have to adapt to the league, Try to do your best as in not to lose games and try to get higher and higher in the league but if you pick a A plus team that's financially strong in order to spend for such players as PSG (Paris Saint Germain), they are known for their money. On how much they spend, they play very well together in real life, so in PES! they will do the same as my personal advice is "Got a lot to spend? Play well", so it becomes easier for the person to be in control.
Become a legend is where you create your own player, you pick wherever he plays, which league and which club. As your player starts out in this club, you cannot expect him to start every game and get first goal, he starts out as a youngster and as your player improves, He gets noticed by bigger clubs & they may want him to sign for them.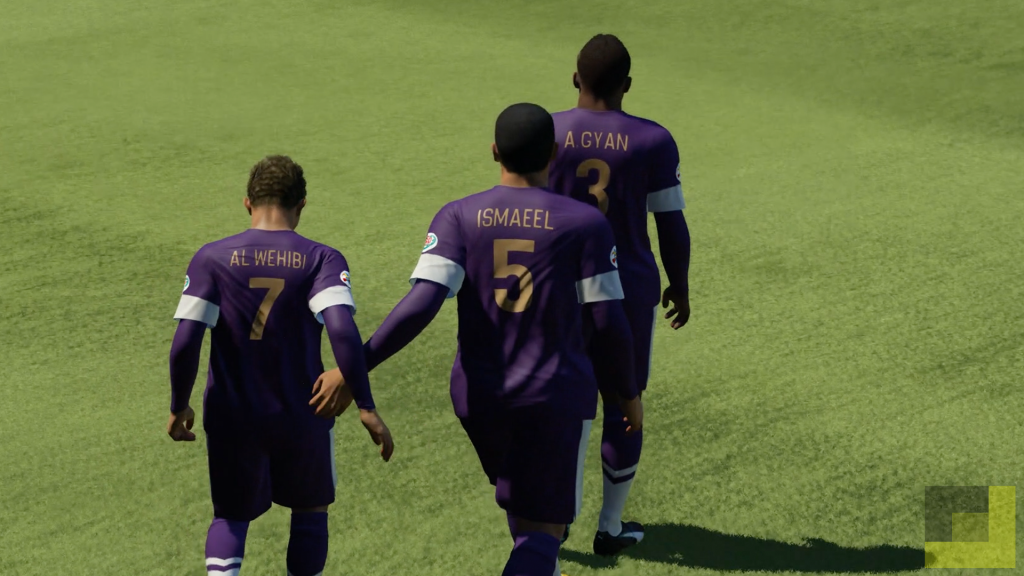 The my club – feature is no ultimate team! my club gives you the platform to build the team of your dreams! and take on rivals from all across the world. when you start you select a team for example manchester united, you will not get any of their players but you will get their kit, as you proceed you can change the club's name & they're abbreviation. after that you pick a country in which you will get players from the club that are from that country. To make your squad better you have to play games! and there is something similar to fifa ultimate team packs called 'agents' and when you open these 'agents' you get random players! if you manage to select bronze you get a bronze player if you manage to select gold you get a gold player, the same goes for silver, white and black. There are divisions, you start from division 12 and you have to get down to division one. The first game, that you play in this mode is automatically against a computer (A.I).
How can the game be better?
PES 2015 has one known issue under its sleeve that is sort of hereditary as the football player changeability lacks due to the computer not changing you to the players quickly unless or you as a user can change it by pressing the "L1" on PlayStation, for some it might be a common and a well known issue but for a few, they love this is in the PES but it could enrich the gameplay experience for the user a bit more. along with that, I do find one issue that comes with My Club feature – which is user interface, it is quite not friendly to a user in my opinion as it gives a bit hard time to figure out what's where and how.
Saying more could make us wrong instead, As they are doing good themselves.. let's say..they heard the critics and gamers, which means a lot to us as gamers and journalists! we are interested to see how they change the ball game next year and what all features will be added.