Saints Row IV, One of the second most known open world game after Grand Theft Auto, weeks away from GTA's launch worldwide..we got something to play this week! "Saints Row IV" developed by Volition, Koch Media GmbH which was acquired by THQ before it went Bankrupt and currently acquired by Koch Media.
Gameplay
"First off, I really appreciate the work of Volition and Deep Silver" Saints Row IV starts with boring narration and starts with Saints in Black hawk helicopter dropping in hot against terrorists launching a missile, the Protagonist that you will be playing defuses missile by pulling out the Circuit board of the Missile, in short amount of time you can notice that you experience a lot of tactical gameplay, typical third person shooter with lots to offer like door breach which can be experienced in many FPS like Medal of Honor..He ends up in Presidential Oval Office/White House. Action-Packed Open world third person shooter! whew, lots to say huh..its like The Expendables, Too many superstars, all in one as we call it in easy words.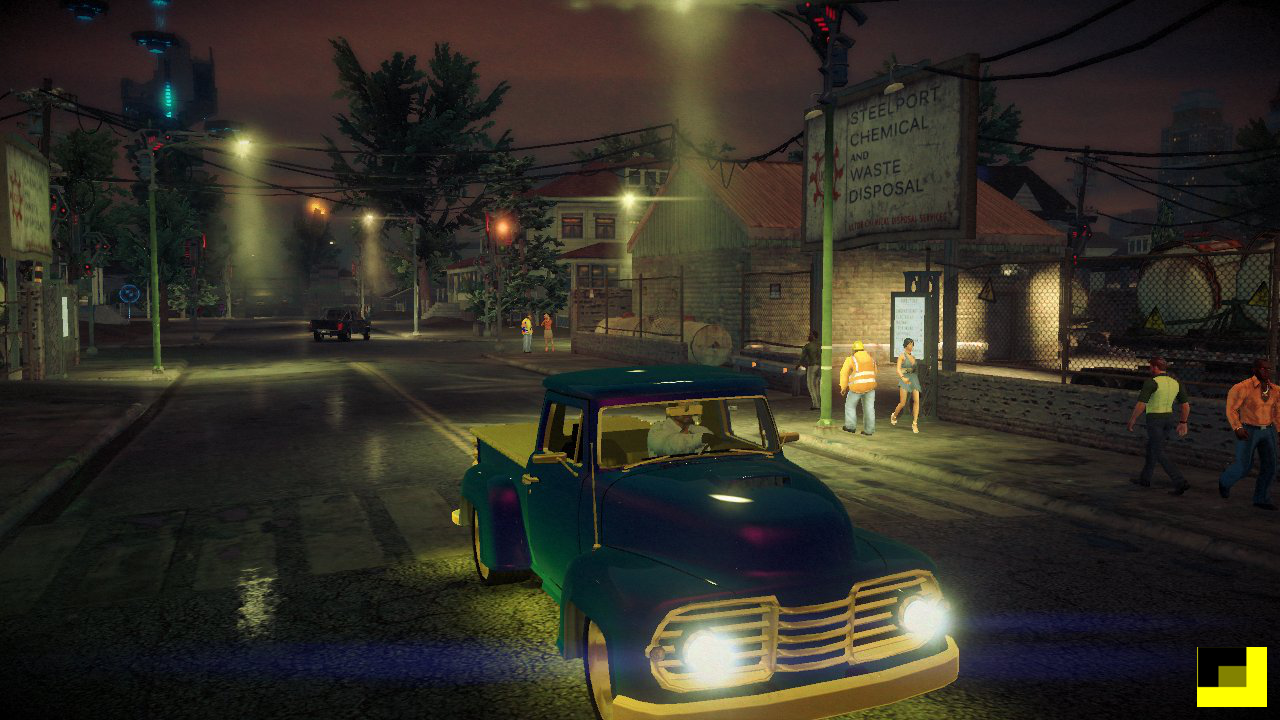 Character Customization! from Chuck Norris's beard to a Bob Marley's Hairstyle! God knows what you can make out from Saints Row IV's Character Customization mode, you could make Chuck Norris, Bruce Lee, Barrack Obama or even a Random Person you have in imaginations..You also have 3 Male and 3 Female voices with a Nolan North's Voice! Presidential Taunt? Hah! You got a Presidential Compliment or a specific Taunt to select, One of my favorite Taunt was The Marine which was identical to John Cena's "You can't see me". You have a cosplay taunt, hmm..I wonder if i could make Jessica Nigri a Character in Saints Row IV! ..I say Why not? haha
White house is known as White Crib..SWAG Much? One of the toughest decision I have made was to Cure the Cancer forever or No one goes Hungry..By Far He is the Coolest president! Fight aliens, Shoots SMGs, Use AA Guns? oh that's something!  also we came to know that Aliens can speak English.
Side Missions, Collecting Virus Laden Vehicles which is basically Auto Theft , you get paid for it and you unlock stuff by doing it. Co-op only gaming which I haven't tried it yet and I don't plan too either. I opted out in hunting the airport where I found A.B. Destroyer (A-10 Warthog)..Oh that smirk..the physics of aircraft's are not independent,
I would suggest you to finish Virus collection missions as many as it remains because Vehicles are key to kill more enemies specially when the objectives are to protect your ally, also Spending cache on Vehicle upgrades are something that is going to help you when you decide to not jump or climb buildings instead evade cops in a Vehicle. Side Activities are important as the missions not like other games where you just jump on main missions and finish it off quickly and then say "I've got nothing to play" When you are quite bored of main mission just play with activities, which gives you more cache and experience points. Unlike other Video games, Activities are entertaining similar to main missions.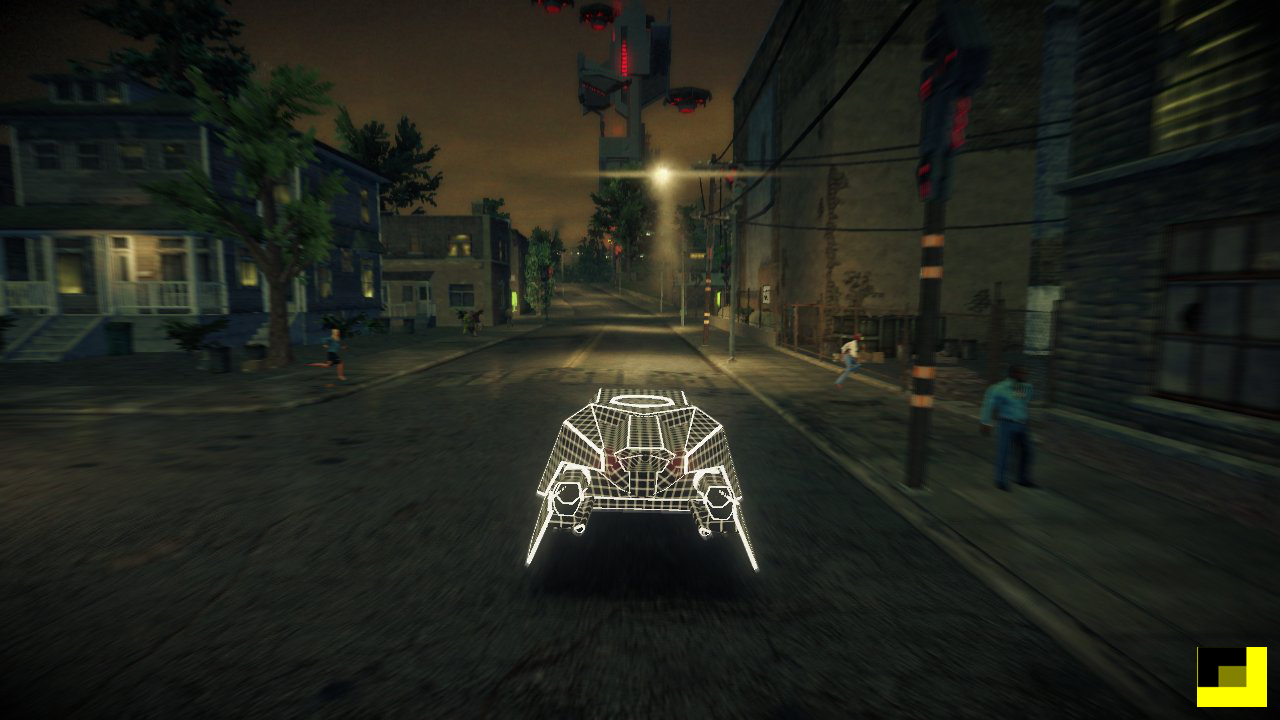 Saints Row: IV has some missions that is depicted originally from Disney's Tron Legacy, Gran Theft Auto, 8-Bit Arcade's, Fantastic Four, Matrix and Terminator. Not saying cause I sound biased but that's the truth, If you have played whole game you know what I am taking about. Matrix and Tron Legacy is in one mission when you are trying to save Matt Miller, T-800 alike robots try to attack you when you defend miller, Fantastic Four because You have key superpowers like Sprinting Fast, Telekinesis, Fire busts or Freeze your Enemies. "It's like a Subway Sandwich with Tuna, Roasted Chicken, Meatballs crushed with Oreo's and Raspberry cookies over it"
You can also Notice Dr.Genki on TV with 90's Cartoon Music in simulation that you create chaos "Pleasant Day", In certain parts of game you feel confused or unaware of mission endings. Speaking on whole story that you play in Saints Row confuses you with twists, You don't run out of missions..Entertaining, however at some point you might want to say that the game is stretched. Prof. Genki makes a return to Saints Row: IV as a part of activity where you have fun killing people themed funnily but you have to kill people by picking them up and throwing through Telekinesis.
I almost forgot that who you would be Fighting alien invasion against! Aliens got their Antagonist who calls himself Zinyak, he lies, he has Radio installed in his Alien army's vehicles and is great at Marketing his alien invasion campaign.
Graphics and Effects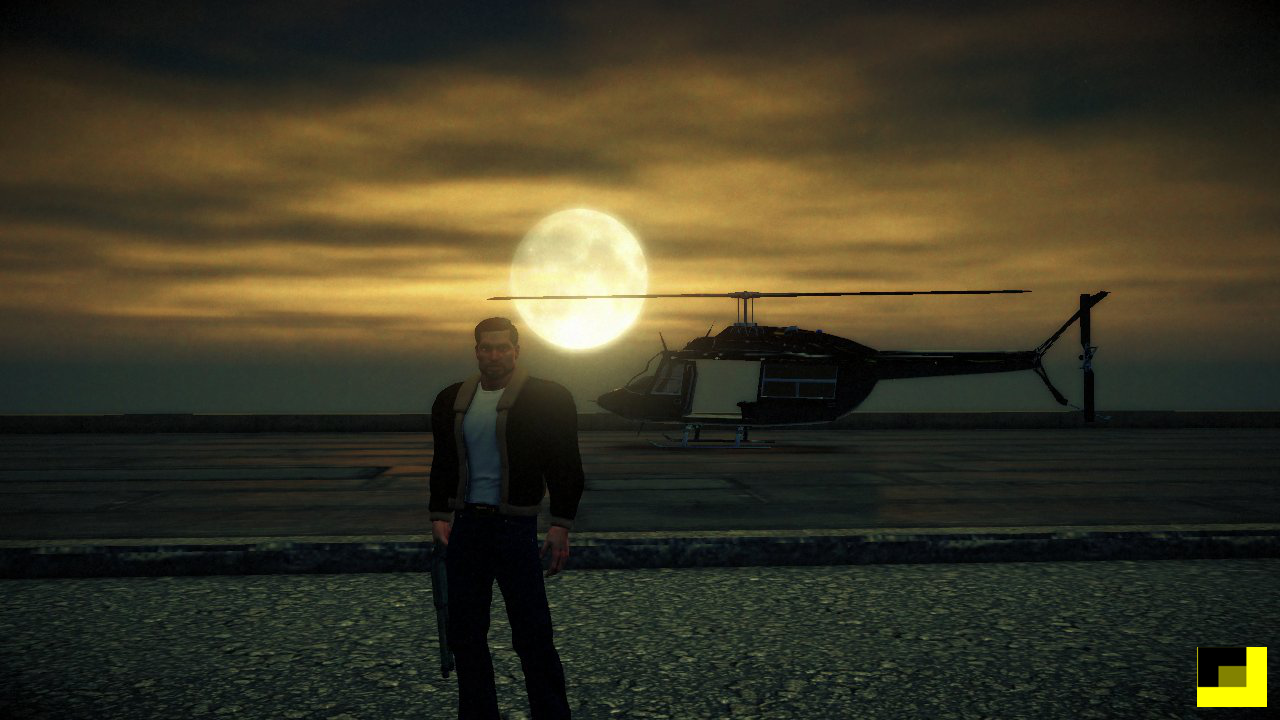 There are some issues which is unfortunate for Saints Row IV that just come out, in future SR IV might receive updates for fixing White Pixel lines over characters and Objects..It could be possible that volition fixes it by a patch in near future.  Graphics are identical to III and II, but when it comes to upgrades on effects ..Volition has worked on Gear Shifts of Vehicles which continuously change but it does not resume after you stop accelerating.
Guns and Explosions, Sound effects are Gun models are exact other than accuracy but again its Third Person which I am not so good at, Perhaps it's just me on the accuracy issues but other than that..I saw fairly any other issue with Guns and Grenades. The most beautiful gun is "Dubstep Gun" the way it fires the Electro pulse with the Dubstep tune, its just spectacular! #CreatesDubstepChaos
Collector's Edition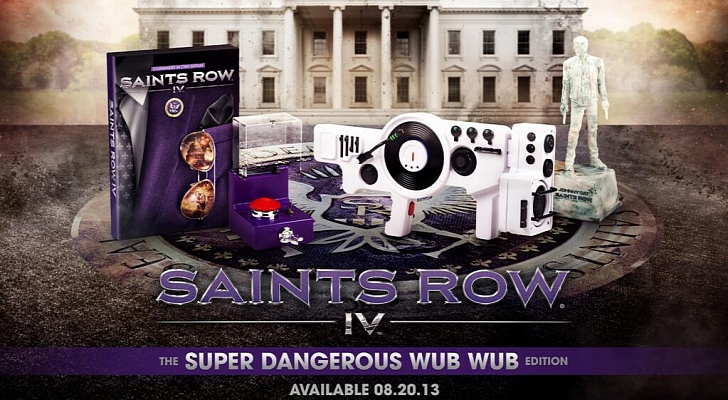 Collector's Edition? Whew..From 70 USD to 1 Million USD, Meaning; They have suitable editions depending on your budget. If you are one of those guys who owns Ferrari and lives in Monaco, Buy 1 only Exclusive Wab-Wab Edition of Saints Row IV, You can get a Toyota Prius with 1-year insurance and a Lamborghini Gallardo with Burj Al-Arab Treat lots more..or If you are a Collector and simply want the Gorgeous Dubstep gun you have the Wub Wub Edition.
Wub Wub Edition and Presidential Edition are two Economical Editions that you could buy other than the 1 Million dollar edition which if you could buy, you wouldn't be reading this..But Are Million Dollar editions making sense? after Grid: 2 by Codemasters stepped in with their Collectors edition that set a record for most expensive collector's edition priced at 190K USD and Now Volition with 1,00,000,000 Edition.