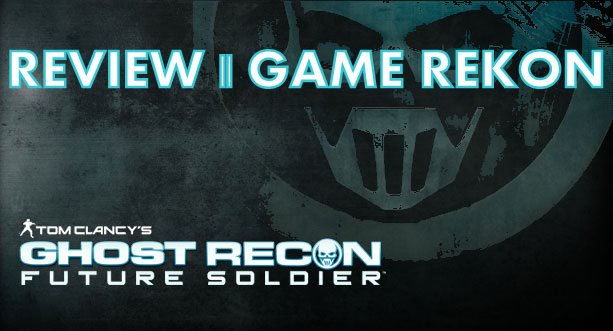 Ghost Recon: Future Soldiers is Third Person Shooter which has been Published by Ubisoft, which is Available for PC, PlayStation 3, Xbox 360(Better With Kinect)
Lets Go Straight to the Campaign Mode
In Campaign Mode, It's pretty decent start because, compare to Battlefield 3 First person shooter developed by DICE was having a scene in Humvee during a Mission in Campaign mode was under Balanced and bit not realistic but when you say about Ghost Recon it has Balanced, graphic has been a compromised sector in the Game but the speed was bit realistic though in Future soldier's First mission, the Vehicle speed,
The game has Explosive start, Full Modification with the Gun's and in starting "you are suggested to choose goblin with Red dot scope". It feels like the Gun's in your hand just modify it… except when aiming using sights at which point the game switches to a first-person camera in order to facilitate more precise aiming, also when you get fire by Machine gun at you feel screen shaky so it's tougher to fire. "Optical camouflage" is one of certain Equipment required by a Future Soldier which is also a new add to Ghost Recon Series. But it won't make you totally invisible; when you get close enough to enemies you will be spotted "Alerted" Just try to maintain Low Profile
You can use Synchronize Shots where you can mark the enemy for your Recon Member to take them out
Unlike other Tom Clancy Game's you won't be spending time on micro managing your Recon, you will be (Drone Crawler) quadrotor which is able to maintain its versatility on Land or Air and War Hound a War Robot which can be used as Portable Cover also as Offensive part it has Rockets and Mortar Strike which players have to mark it
Paez-drug runner-Bolivia is one of the criminal shown at first mission.
The game is basically a great game for tom Clancy fans and shooter games lover either way, Tom Clancy has a Trademark Apparels and also the campaign mode provides you with Ammo Stocks more than often ..Till you are not wasting it. Tactics have been fantastic all throughout the game
If you are trying the game for first time, you are going to get used to Ghost recon features easily. Sensors are available in inventory though it's very useful equipment to scan the enemy's weapons and numbers, Realistic reload time and Amazing Adaptive camouflage Combat Apparel which helps you become semi-invisible also the magnetic view was totally awesome…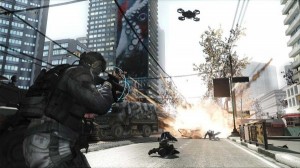 The Title "Ghost Recon-Future soldier" suits the Gameplay, All The Computer's, Droid's, All that Gadget required by 21st Century Soldier does exist in this game
Ubisoft has just launched 25-minute duration of the movie prequel titled Tom Clancy's Ghost Recon Alpha to celebrate the presence of solidarity Future Ghost Recon game. Well we will get back to that soon.
In box Content (Regular Edition) you get a Manual, Uplay Pass, and Game CD.
In Multiplayer, That's the place where game has way more to offer but it definitively is a comfortable multiplayer until the game is being tried for the first time, 10 maps for adverserial, and 4 maps plus one unlockable via Uplay for guerrilla mode (new wave based mode, called Guerrilla) you will be earning credits which you can use it for your weapon modification
Playing it on Kinect, players can use Kinect to customize their weapons through hand gestures and voice commands I would Barely recommend it to you because it feels like you are shooting as if you are playing "Dance Central Army Edition" Because its pretty annoying shooting things without a gun. Though playing with PlayStation Move is pretty decent if you can purchase a Move Gun for it, even better if you are playing it with Dual shock or Xbox Controller,
Over All Game has well managed Campaign Mode, Customization is Where game has a Height, Graphics is where certain things make you feel "why did I purchase this game Feeling" but Playing this Game for First Time Clancy Fan's this is where you should start or if you are Third person Shooter Lover it won't disappoint you because of In Game Gadgets, Shooting, Effects and Tactics.
The Game is worth giving try and also be aware of "Mission Number 13" where you have to hit several targets with "No Alert Allowed" we got stuck at Mission 13 which took lot of Restart's !
Game Rekon Gives it 8.2/10 (Third person Shooter Class)