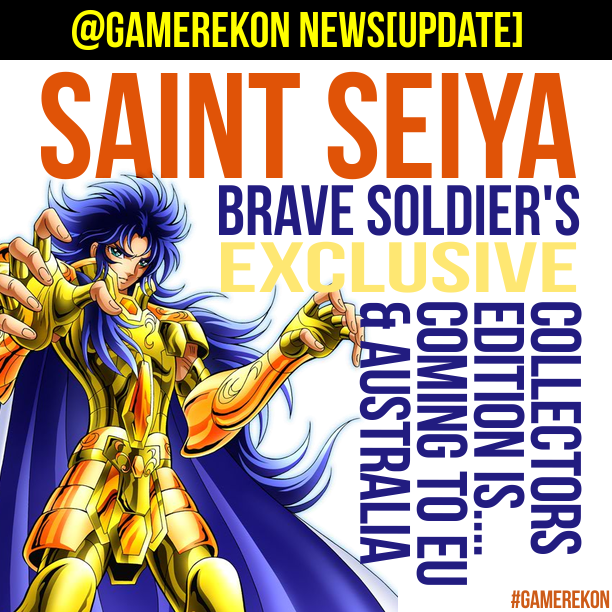 Namco Bandai Games Europe have announced a collector's edition for Saint Seiya: Brave Soldiers for Europe and Australia. For our North American fans Saint Seiya Brave Soldiers follows the footsteps of One Piece Pirate Warriors as a PSN-exclusive for PS3, so a collector's edition is very unlikely to happen.
The Saint Seiya: Brave Soldiers Collector Edition comes with a nice collector box and the following:
– Customizable Seya figurine with Pegasus armor which is only available in the collector's edition – 18cm (~7″)
– In-Game Content: Exclusive Saint Cloth Myth EX Pegasus Seiya (New Bronze Cloth) – Original Color only available with the game
FYI The figurine is part of the Cloth Myth Ex-Edition and the five other figurines of the Cloth Myth EX series will be launch from December 2013 to spring 2014.