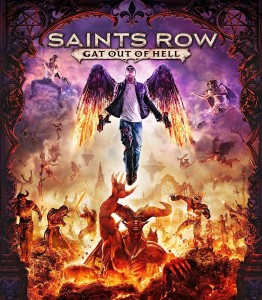 Saints Row, a series that's create and developed for fun that entertain gamers for a lot of time after the game has been over when it is usually compared to Rockstar's Grand Theft Auto, Critics forget that … both series are way different than it is compared as to. First off, Saints Row: Gat of Hell does not require user to have a copy of Saints Row 4, This particular Saints Row expansion will also be part of an upcoming re-release of Saints Row 4 named as Saints Row: Re-Elected for Next-Gen consoles "PlayStation 4 and Xbox One"
Saints Row: Gat Out of Hell will bring you amazing weapons such as the Arm Chair Mageddon (a La-Z-Boy recliner with guns), the Energy Caster, a Locust Gun and a weapon that shoots group of frogs. Saints Row: GOFH will be available at USD 19.95 (AED 75) for PlayStation 4, PlayStation 3, Xbox One, Xbox 360, and Windows PC  on 27th January 2015.
We are Hiring Interns! Drop your Resume and Passport Photo on Contactus@gamerekon.com. Appropriate Candidates will be Contacted via E-Mail or Phone, shortly.