A multi-strategy investment firm found in 2000 managing over $15 billion of assets "Columbus Nova" has officially acquired Sony's very own video game publisher & developer founded back in 1995, San Diego. Sony Online Entertainment is now renamed as "Daybreak game company" alongside with one of the most talked about changes in strategical layout is that the SOE (DGC) will be developing video games for Microsoft's Xbox console as well. Columbus Nova also owns Rhapsody, Fiverr, and Rabb.it.
Community Relations Dept. from SOE also posted on their official forum,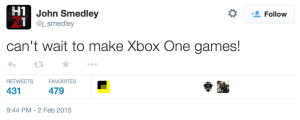 Daybreak company will continue making exceptional video games, and that is not limited to only PlayStation or PC but for Xbox, and Mobiles as well! which seems to look like expansion of the firm to me apart from negative feedback from the community especially on Reddit in-regards to this business deal. Just so if you are the one, who has negative prospects about the deal..I should spill out some facts about it including Senior Managing Partner in Columbus Nova is none other than Jason Epstein, one who acquired same Harmonix Dev studio that developed Guitar Hero from Viacom, which helped the studio to run as Independent studio once again! Yes, as you are one of the fan and Sony lover, you do have the right to worry yet you shouldn't as good things can be heading your way since they got to have some time to improvise as this is quite an interesting factoid. In Addition, Daybreak will continue to produce its roster of MMO games, such as EverQuest and DC Universe Online.
This explains our curiosity about SOE Live 2015's announcement apart from that, they will still be holding a conference call on 2/4/15 said earlier. Motives are unknown, Expectations are curious itself.. I am quite interested to know, what is the outcome. whether they Dice it like EA or actually make some real quality video games.